BRIDES - THE WEDDING OF THE CENTURY
SPOSE - LE NOZZE DEL SECOLO
June 8, 1901, 7:30 a.m.: Elisa and Marcela were married in the church of San Jorge, La Coruña.
On that warm late spring day, not only a wedding was celebrated, but a
event of historic significance: that between Elisa and Marcella was the first legal marriage between two people of the same sex ever celebrated since the days of the Roman Empire.
More than a century later, that marriage has never been annulled by either the
Church nor by the civil registry.
The show "Spose – Le nozze del secolo" brings to the stage the true love story –
adventurous and picaresque, tragic and ironic at the same time – of two women who, in spite of the judgment of the law and public opinion of the time, managed by a creative act of will and courage to defend their freedom and identity, their inalienable right to pursue happiness.
The extreme topicality of the subject matter, coupled with the originality of an evocative, brilliant and profound dramaturgy, prompts us to want to make the unique and universal story of Elisa and Marcela known, bringing it to a stage for the first time.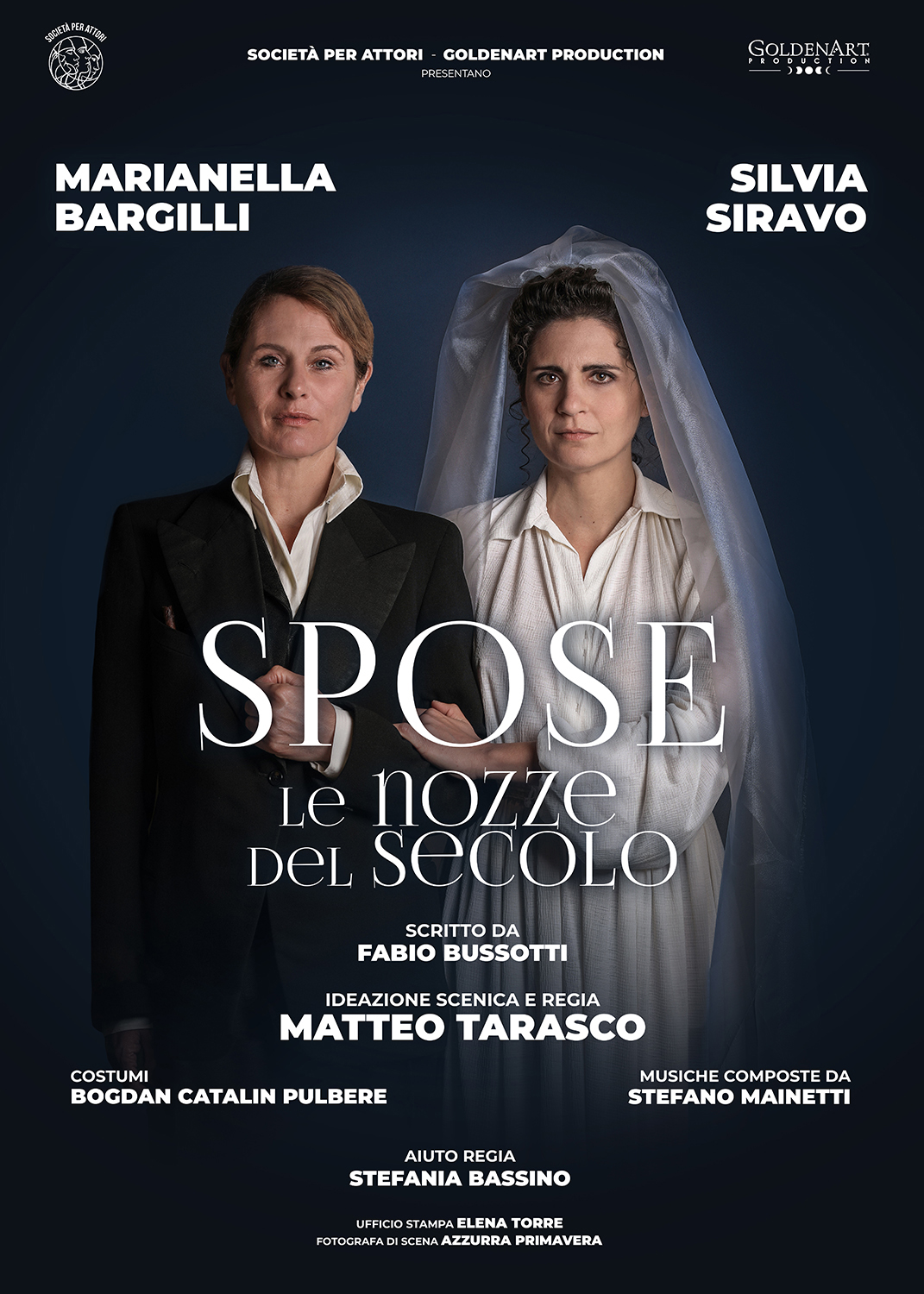 26-30 Aprile 2023 – ROMA – OFF/OFF Theatre
WRITTEN BY:
Fabio Bussotti
DIRECTED BY:
Matteo Tarasco
CAST:
Marianella Bargilli, Silvia Siravo